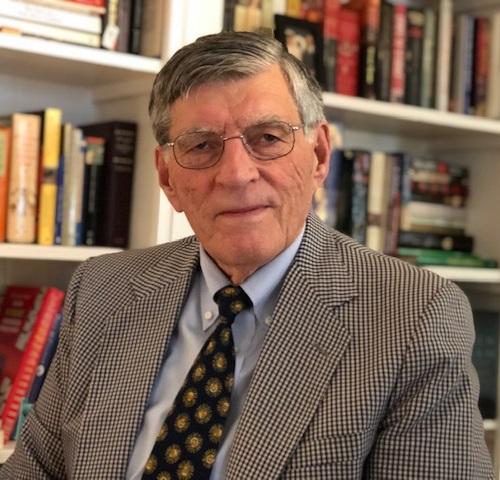 AFTER 200 YEARS of distinguished service, Norwich University is entering its third century of tradition, commitment to excellence, and innovation. In the inaugural episode of Norwich Works, two new faculty members sit down with Dana Professor Emeritus of History, Gary Lord, the country's leading scholar on Alden Partridge and Norwich University. Join them to explore Norwich's unique and significant contributions to American life. 
Music by Kevin MaceLod.
Hosts: Mark Boonshoft, assistant professor of history, and Michael Thunberg, assistant professor of political science. Guest: Dana Professor Emeritus of History Gary Lord (pictured).
Episode 1