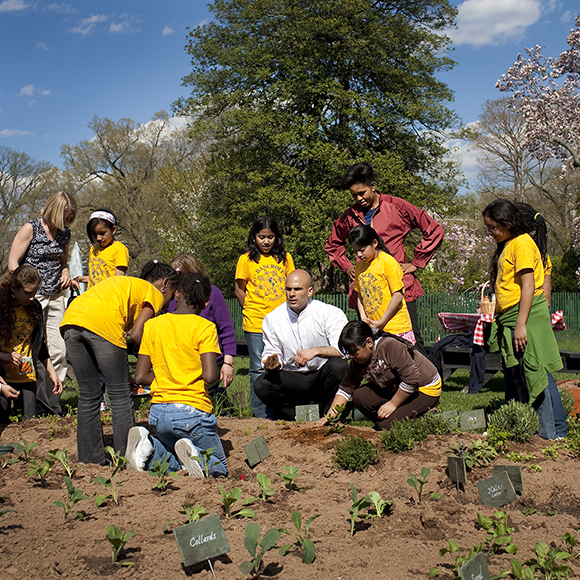 Never underestimate the power of STEAM.
In late October, Norwich held a STEAM symposium—Science, Technology, Engineering, Arts, and Mathematics. With powers combined, practitioners explore the intersections of these disciplines for creative approaches to problem-solving. At the symposium, Norwich hosted three such experts, including Sam Kass, former White House policy advisor for nutrition under President Barack Obama, Stephanie Taylor, an MD and architect who spoke on "The Building Will See You Now: the Healing Power of Indoor Environments," and William Thoet, former chairman of the National ALS Association and supporter of the Ice Bucket Challenge. 
All three guests joined our Odyssey team in the WNUB studios for lively discussions on important subjects that affect us all, from nutrition to public health, with a special emphasis on the importance of interdisciplinarity. 
In conjunction with the STEAM Symposium, Sam Kass also delivered a talk, "Eat A Little Better: Great Flavor, Good Health, Better World," as part of the Todd Lecture Series. You can view the lecture here. 
Norwich Odyssey is a joint production of the Norwich University Office of Communications and WNUB FM Radio. 
Caption: First Lady Michelle Obama and White House Chef Sam Kass (center, pictured) show students from the Bancroft Elementary how to plant a garden, April 9, 2009. Photo by Samantha Appleton, originally published on whitehouse.gov.
Episode 14